Nectar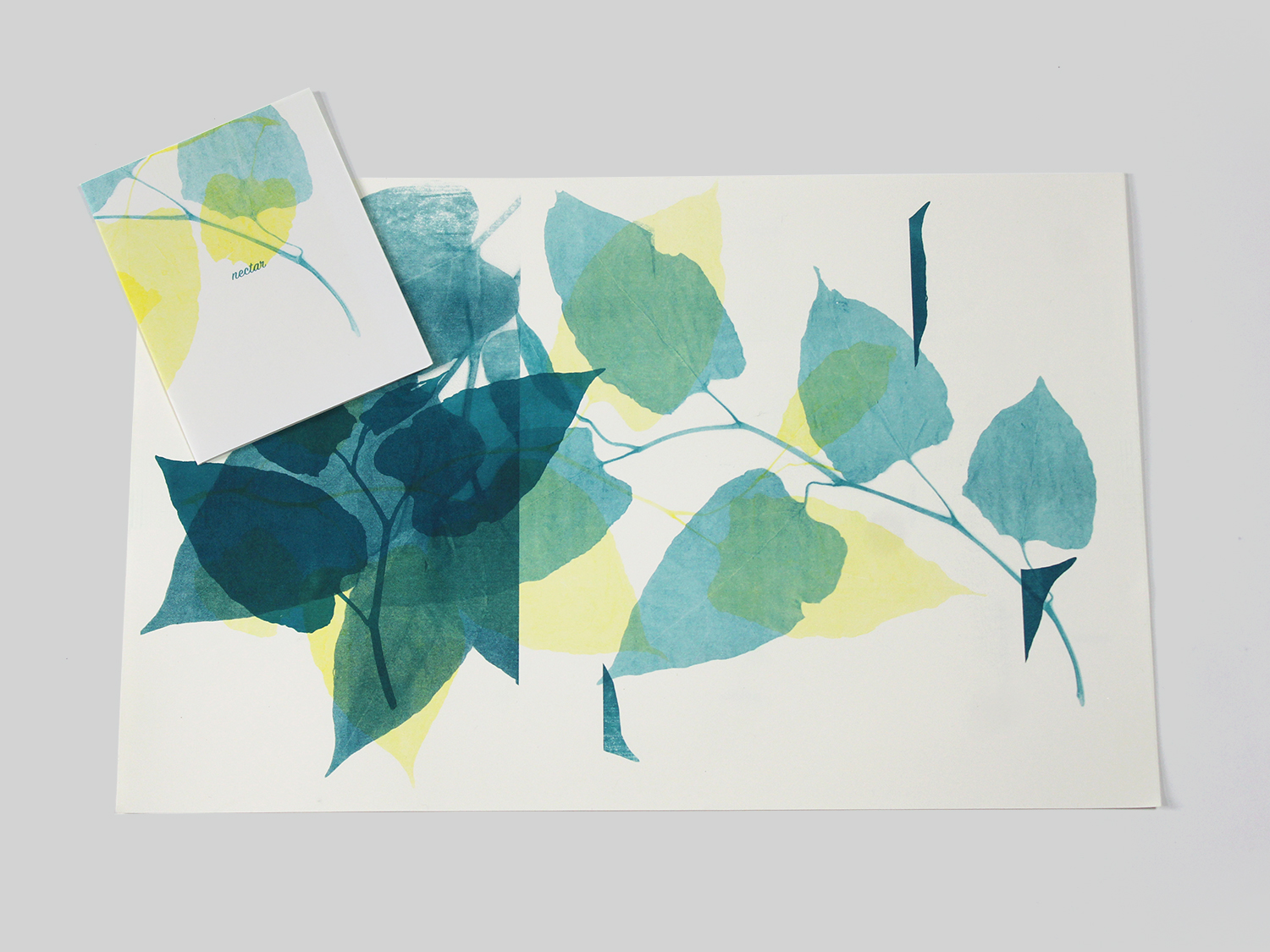 Risograph-printed
on Hemptone paper by French Paper Co.
Edition of 15
8 pages, 11x17" unfolded
Double-sided
Artist: Jean Brennan, 2021
A zine celebrating Japanese Knotweed—it's beauty, evils, and benefits: nectar, invasive, medicinal, allelopathic, edible, erosive, adaptive. This project—through video, writing, image-making, and ethnobotanical uses like natural dyeing—seeks to complicate our understanding of the plant and the terminology (invasive, non-native) that "others" not only the species, but also the cultures and places from which it comes. The zine is ccompanied by an 11x17" collaged print of the plant.